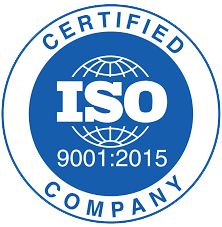 If you're not familiar with ISO 9001, it's an international quality management standard that helps businesses ensure that their products and services meet the needs of their customers. In other words, it's a way of making sure that your company is run in a more efficient way. Here's why becoming ISO 9001 certified is so important. 
All About Continuous Improvement
One of the big advantages of ISO 9001 is that it's based on the idea of continual improvement. That means that once you attain your quality objectives, you don't just sit back and relax. Instead, you continue to strive for even better results. As a result, certified organizations are better able to meet customer requirements and deliver high-quality products and services. This leads to improved customer satisfaction and loyalty.
Enhanced Marketability
In today's competitive marketplace, customers often seek out organizations that are ISO 9001 certified when looking for goods and services.  By becoming certified, you can enhance your marketability and competitiveness, giving you a leg up on the competition.
How ISO 9001 Is Implemented 
One of the great things about ISO 9001 is that it can be used by any type of organization, no matter what size or in what industry. That's because the standard is flexible and doesn't specify targets for quality or customer needs. Instead, it's up to each individual organization to set its own objectives and improve its processes accordingly. 
The Benefits of Certification 
Once you've achieved certification, you'll be able to show your customers that you're committed to providing them with high-quality products and services. This can give you a competitive advantage and help you attract new business. Additionally, certification can help improve morale among your employees by showing them that their work is important and valued. 
Recently, Tramonto Circuits received our ISO 9001 certification.  Tramonto Circuits is a leader in electronic components manufacturing.  Our capabilities are flexible circuits, printed circuit boards (PCBs), flexible heaters and other custom-design components products for almost any circuit board needs.  We are a company that understands the importance of personal touch. Unlike other printed circuit board manufacturers, you will not be speaking to a sales representative when reaching out; instead, you will speak with engineers who talk with you directly about your specific needs and solutions.
From the very beginning, we discuss your needs, develop a solution, create a process, and keep you informed every step of the way. There's never a surprise and with our 99.4% on-time success rate and a 99.8% quality ratio, you know from the beginning that you are working with the best.  To us, being ISO 9001 means one thing; that you, our client, are our number one priority.  Reach out today to see the Tramonto Circuits difference and how we can help shape more of your business.